Roys Taxis is constantly working towards improving it's service to our customers. As a result, we now work in conjunction with several local hotels, providing you with a quality service at the best possible prices.
Luxurious stone cottages, the world's most natural golf course, two lovingly restored historic hotels, a rejuvenating full-service spa, and five restaurants and pubs makes Machrihanish Dunes Scotland's most exciting new holiday destination.
The Ugadale Hotel, Once regarded as the pinnacle of luxury accommodation in the west coast of Scotland, has been restored to its former glory, and now serves as the centrepiece of The Village at Machrihanish Dunes.
The Ugadale Cottages, 2010's Golf Tourism Scotland's Gold Standard Award for the "Hotel of the Year"

The Royal Hotel is situated in the heart of Campbeltown, just eight kilometres from Machrihanish, and overlooking the beautiful views of Campbeltown Harbour.
The Putechan Hotel, formerly the Duke of Argyll's Hunting Lodge, is blessed with a truly unique location in the Mull of Kintyre, on the West Coast of Scotland, and will be opening in June 2012.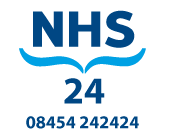 NHS 24 contracted Roys Taxis to provide FREE out of hours transport to and from hospital.
Mondy - Sunday 18:00 hrs - 08:00 hrs
Public Holidays full 24 hr cover.
Bookings must be made through
nhs 24 on 111